筑中展览预告 | 十五章·曹吉冈作品展
已有 23 次阅读
2018-05-25 09:07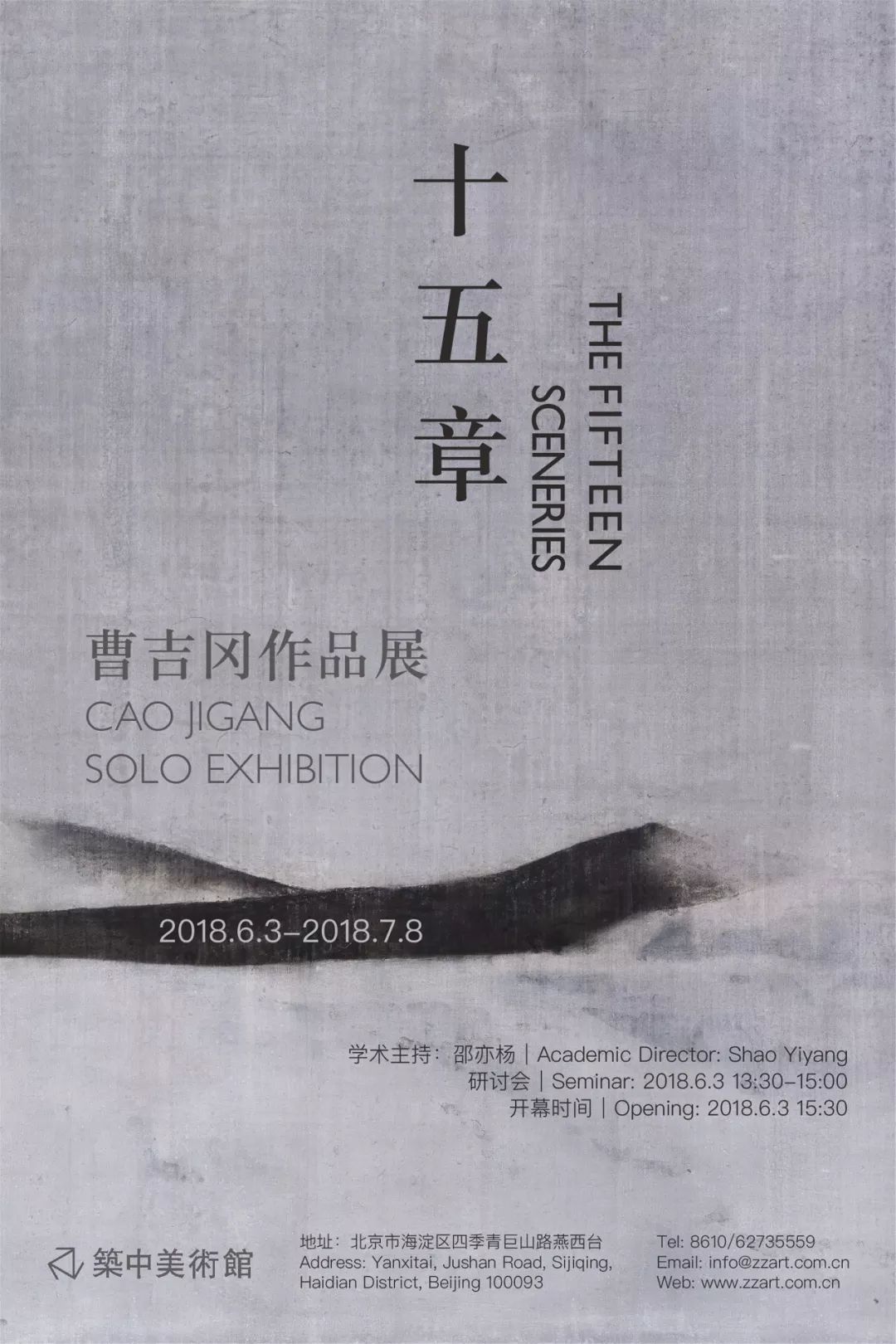 十五章·曹吉冈作品展
学术主持:邵亦杨
主办单位:筑中美术馆
展期:2018年6月3日-7月8日
研讨会:2018年6月3日13:30
开幕式:2018年6月3日15:30
THE FIFTEEN SCENERIES
CAO JIGANG SOLO EXHIBITION
Academic Director: Shao Yiyang
Host Organizer: ZhuZhong Art Museum
3 June–8 July,2018
Seminar:3 June 13:30-15:00
Opening:3 June 15:30
2018年6月3日15点30分,由筑中美术馆主办,邵亦杨担任学术主持的"十五章·曹吉冈作品展"将在筑中美术馆拉开帷幕,届时还将于13点30分举行作品研讨会。本次展览以"十五章"为名,将集中呈现曹吉冈近年来创作的十五组作品,每一组均各自成章,意境悠远。
在曹吉冈学习和创作生涯的主要时期,中国画坛以现实主义风格为主导,而曹吉冈却反其道而行之,其作品一直有意与现实保持距离。近年作品更逐渐脱离主题、叙事,趋于抽象。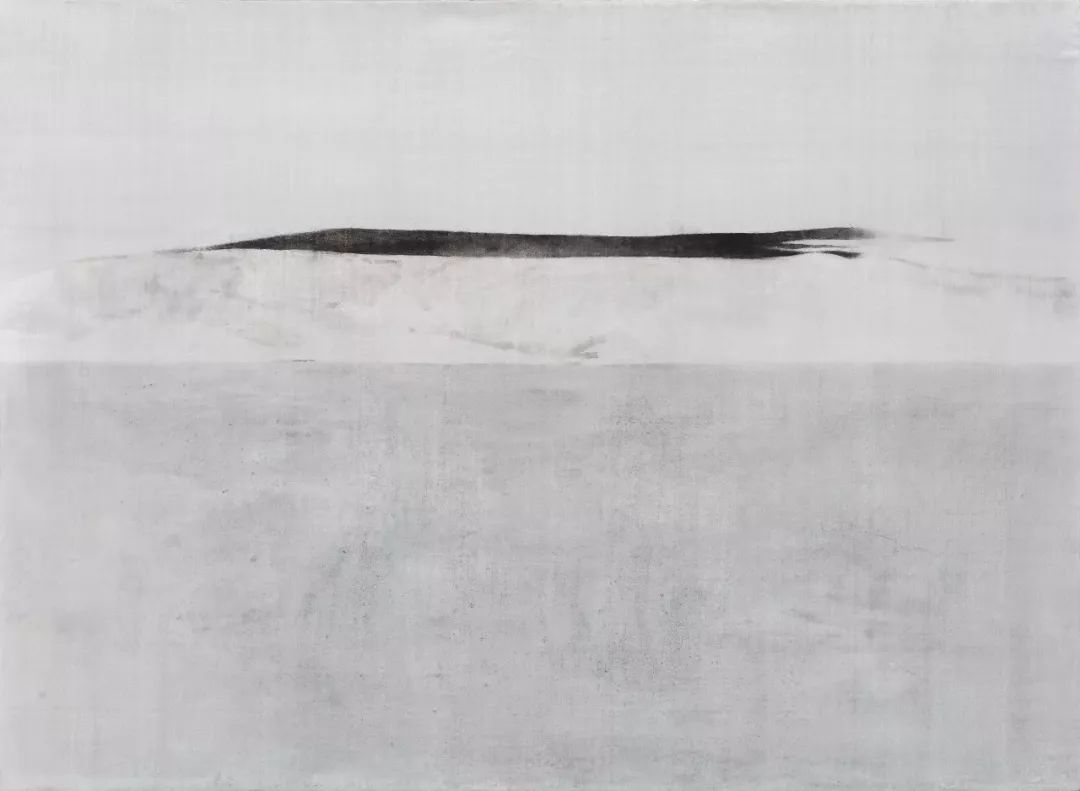 荒寒·2 / Barren Cold 2 195×270cm
亚麻布坦培拉 / Tempera on Linen 2018
中国传统水墨原本有现代抽象的形式元素,而西方的抽象主义绘画,特别是极简的冷抽象,也受到东方禅宗的影响。艺术家从强大的传统山水中取极少的因素融进风景,从而生成不同于两者的叠加态。这种叠加态是西洋画法的坚固性与传统水墨的流动性之间的一种平衡,具有文化识别上的模糊性。这种模糊性比确定性打开了更大的思维与想象的空间。正如艺术家在随笔中所言,观者不必用固有的西画或国画的概念来定位其作品——它只是两种表达方法、两种艺术趣味混生而成的另外一种画面的呈现。
曹吉冈的作品跨越中西绘画之界限,以近抽象的巨幅画面表现"崇高"之精神境界,这种崇高不是人对于自然的敬畏或征服,而是人与自然的共融和共存,在看似冷漠的风景中折射出恒古持久的人文关照。
展览将持续到7月8日。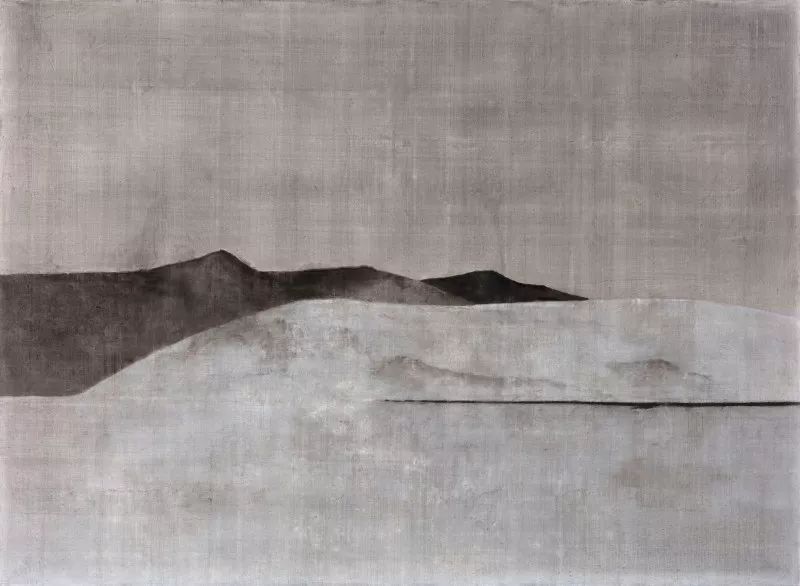 荒寒·4 / Barren Cold 4 195×270cm
亚麻布坦培拉 / Tempera on Linen 2018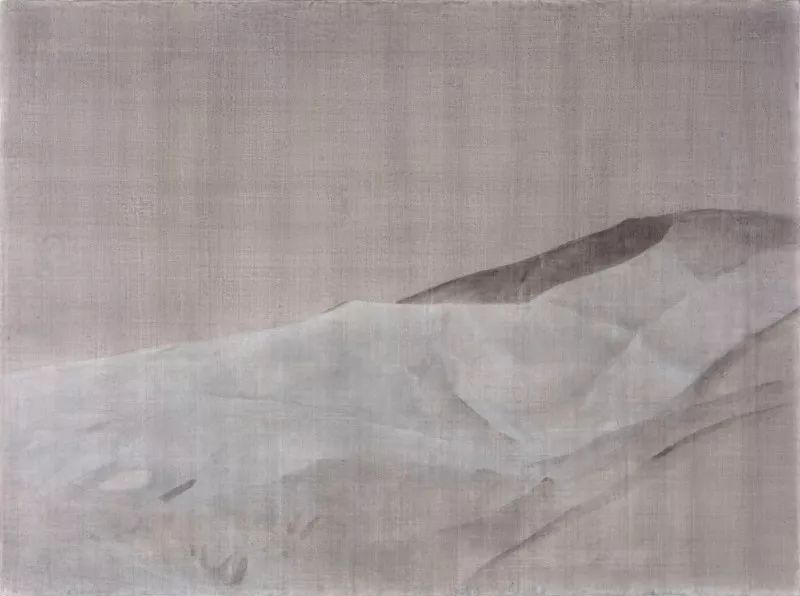 荒寒·5 / Barren Cold 5 195×270cm
亚麻布坦培拉 / Tempera on Linen 2018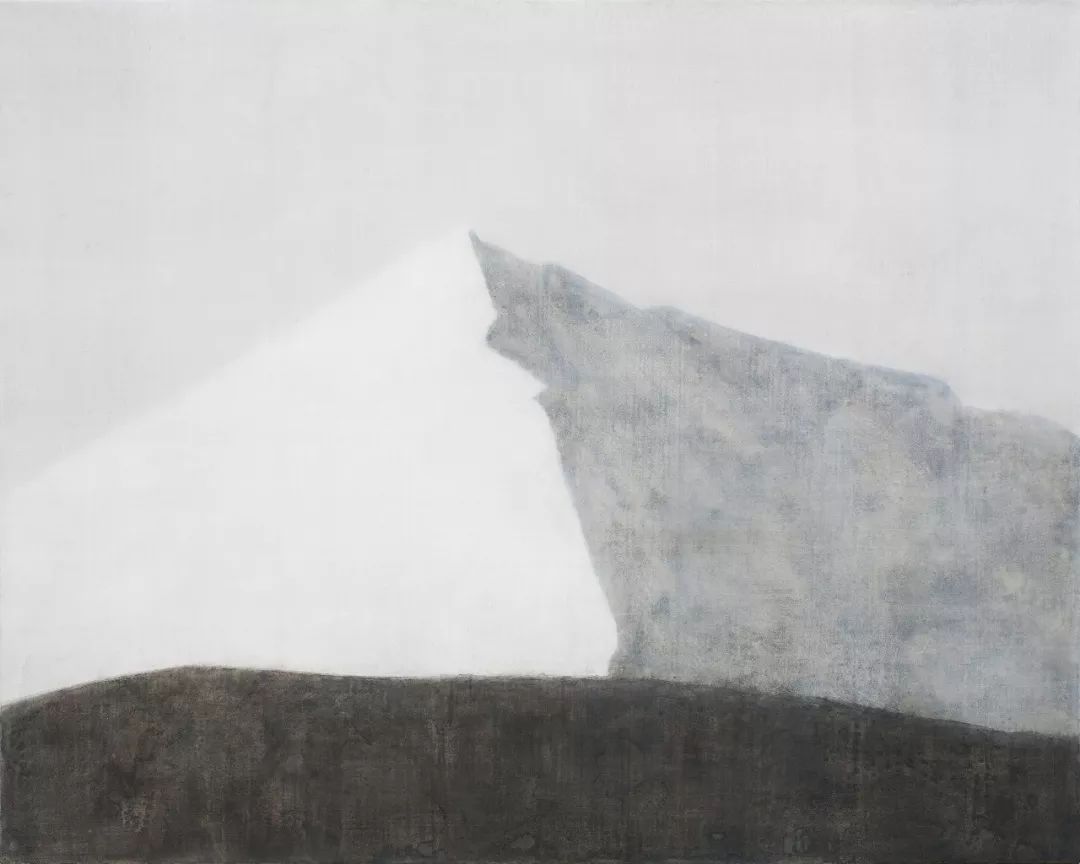 雪景寒原 / Tundra in Snow 120×150cm
亚麻布坦培拉 / Tempera on Linen 2016
"The Fifteen Sceneries: Cao Jigang Solo Exhibition," sponsored by Zhuzhong Art Museum with Shao Yiyang as the academic director, is to be opened on June 3rd, 2018. A seminar on the works will be held at 13:30, following the opening at 15:30. As its title "the Fifteen Sceneries" suggests, the exhibition will present fifteen sets of works Cao Jigang created in recent years, which each stands on its own, demonstrating a profound idealized state of mind.
At the main time of Cao's studying and artistic career, the mainstream Chinese art world was dominated by realism. However, he took an opposite path by keeping his works a distance from the reality. Gradually detached from any theme and narrative, he has taken a more abstract approach in recent years.
Traditional Chinese ink and wash naturally retains the modern abstract elements, and Eastern Zen wisdom has also left a mark in Western abstract painting, particularly in the minimalist cold abstraction. Drawing a modicum of traditional landscape painting's elements into his works, the artist composes something distinct from either of the two styles. Such composition balances the stability of the Western brushwork and the fluidity of traditional ink and wash, and creates an ambiguity in cultural recognition, which opens up more space for thinking and imagination than any certainty does. As the artist noted, there is no need for the viewers to define his work with the established concepts of Western and traditional Chinese painting—it is but another pictorial representation composed of the two methods of expression and artistic tastes.
Cao Jigang's work transcends the limits of either Chinese or Western painting, delivering a spiritual realm of "nobleness" through his large-scale abstract paintings. But instead of in awe or conquest of nature, such nobleness is built on one's harmonization and coexistence with nature, reflecting an everlasting humanistic care in the seemingly emotionless landscapes.
The exhibition runs through July 8.
关于艺术家
曹吉冈,1955年生于北京;1984年毕业于中央美术学院油画系;2000年毕业于中央美术学院油画系材料表现研修组;1984年任教于中国戏曲学院舞台美术系;2001年至今任教于中央美术学院造型基础部。
重要展览:
2015 曹吉冈小作品展,筑中美术馆,中国北京
2014 空寒,自然的虚托帮,索卡艺术中心,中国北京
抽象与自然,筑中美术馆,中国北京
2013 墨以象外—中美艺术家联展,中国美术馆,中国北京
2012 当代—中国油画双年展,中国美术馆,中国北京
跨跃极限,纽约天理艺术中心,美国纽约
2011 付出与获得,科罗拉多大学美术馆,美国洛杉矶
2009 悟象化境—传统思维的当代重述,中国美术馆,中国北京
2008 "象"之中国—曹吉冈阶段回顾展,中国美术馆,中国北京
平远—中央美术学院五人展,今日美术馆,中国北京
2007 对应:应对—2007中美艺术家作品交流展,中国美术馆,中国北京
2004 首届中国北京国际双年展,中国美术馆,中国北京
2001 杜勒与中国山水的对话—曹吉冈纸上作品展,索卡艺术中心,中国北京
1999 第九届全国美展(《苍山如海》获银奖),中国北京
1998 中国山水画油画风景展,中国美术馆,中国北京
1994 新铸联杯中国画、油画精品展(《深谷浅溪》获银奖),中国美术馆,中国北京
1992 曹吉冈画展,中国美术馆,中国北京
Cao Jigang was born in Beijing in 1955. He graduated from the Oil Painting Department of CAFA (Central Academy of Fine Arts) in 1984 and the Oil Painting Materials Research Studio of CAFA in 2000. Beginning in 1984, he has taught at the Stage Art Department of the National Academy of Chinese Theatre Arts, and later at the School of CAFA since 2001.
Selected Exhibitions
2015 "Cao Jigang Little Painting Works Exhibition", Zhuzhong Art Museum, Beijing, China
2014 "Empty Cold: Chora-topia of Nature", Soka ArtCenter, Beijing, China
"Abstraction and Nature", Zhuzhong ArtMuseum, Beijing, China
2013 "Darkness Visible: Group Show of Ten Artistsfrom China and US", National Art Museum of China, Beijing, China
2012 "In Time: 2012 Chinese Oil Painting Biennale",National Art Museum of China, Beijing, China
"Vaulting Limits", Tenri Cultural Institute, New York, U.S.
2011 "Giving and Receiving", Colorado University Museum, Los Angeles, U.S.
2009"Transforming Pictures:A Contemporary (Re)presenting of Traditional Thoughts", National Art Museum of China, Beijing,China
2008 "China in 'Images': A Retrospective Exhibtion of Cao Jigang", National Art Museum of China,Beijing, China
"Flat and Distant: China-Slovenia Contemporary Art Exhibition", Today Art Museum, Beijing China
2007 "Corresponding and Responding: An Exhibitionfor Artists from China and America", National Art Museum, Beijing, China
2004 "The FirstBeijing Art Biennale", National Art Museum of China, Beijing, China
2001 "A Dialogue between Albrecht Durer and Chinese Landscape Painting: Cao Jigang's Art on Paper", Soka Art Center, Beijing, China
1999 "The 9th National Art Exhibition" (Ocean-Like Mountains, silver award), Beijing, China
1998 "Chinese Landscape Painting – Scenery in Oil Painting", National Art Museum of China,Beijing, China
1994 "Xinxing PipesCup Select Works of Chinese Traditional Painting and Oil Painting" (Deep Valley & Shallow River, silver award), National Art Museum of China, Beijing,China
1992 "Exhibitionof Cao Jigang's Paintings", National Art Museum of China, Beijing, China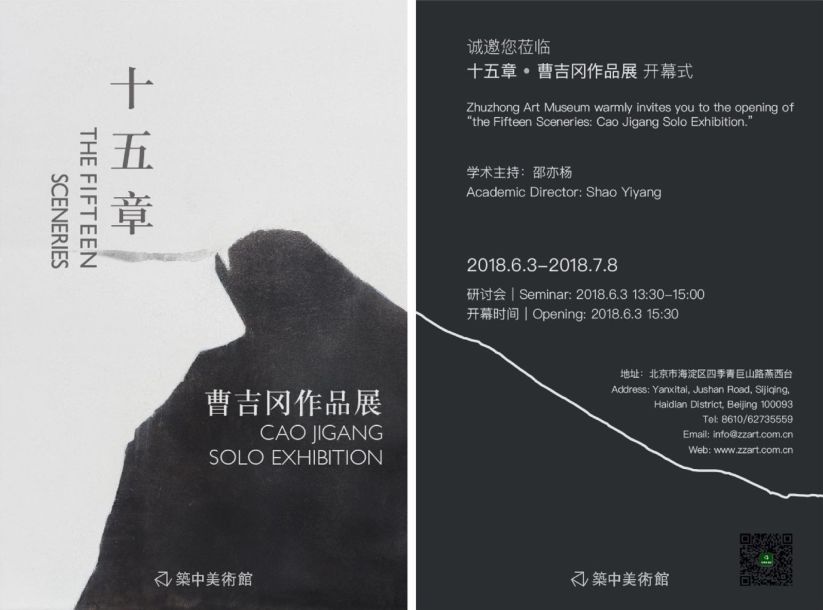 筑中美术馆新馆
ZhuZhong Art Museum
开放时间 \ Opening time:
周二至周日 / From Tues. to Sun. 10:00-17:00

电话 / Tel.:+86-10-6273-5559
邮箱 / Email:info@ zzart.com.cn
网址 / Website:http://www.zzart.com.cn
地址:北京市海淀区四季青巨山路燕西台
Address:Yanxitai, Jushan Road, Sijiqing, Haidian District, Beijing, 100093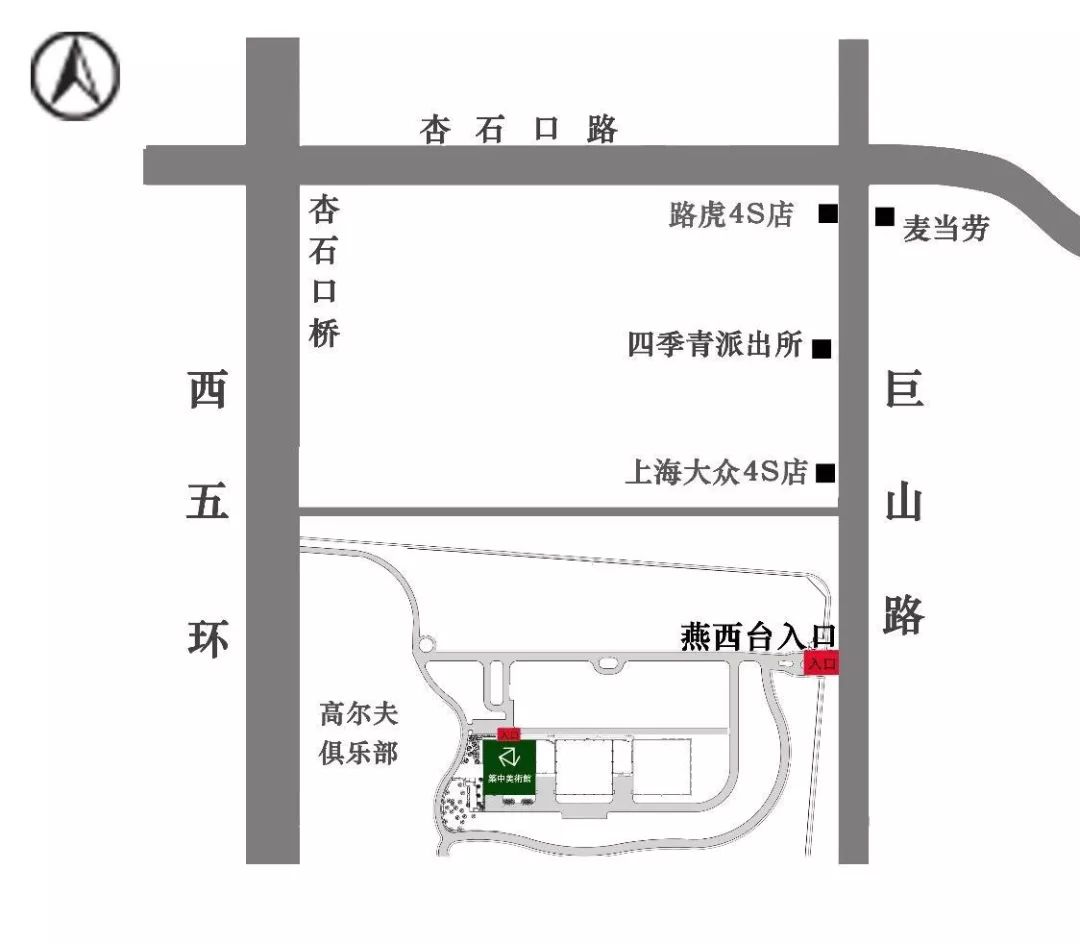 交通路线 / Traffic Routes
公交 : 347、664、992、914、505、运通101巨山农场下,步行至巨山路北口,向南800米到达燕西台.
地铁 : 最近的的地铁:1号线八宝山站、6号线五路居、10号线车道沟,距燕西台分别约5公里左右.
Bus:Take No. 347, 664, 992, 914, 505 or Yuntong 101 to the Jushan Farm stop and walk to Jushan Road (McDonald's) and Noble Mansion is 800 meters south.
Subway:The closest stops: Babaoshan by Line 1, Haidian Wuluju by Line 6 and Chedaogou by Line 10, each about 5 km from Noble Mansion.